The IFM Electronic sensor range covers the needs of many niche industries, as well as providing standard solutions. This includes everything from motion control sensors and safety technology to position and process sensors.
Additionally, IFM can also provide identification systems for mobile machines, as well as products for industrial image processing and communication.
IFM sensors cover photoelectric, outdoor and indoor PIR(Passive Infrared Sensors) and microwave technology applications. Products are used for high-performance security applications including CCTV switching and alarm activation, perimeter protection and applications to deter would-be intruders.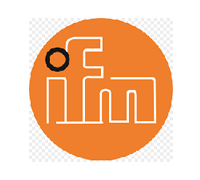 IFM Distributors Ireland
Here at Long Distributors, we provide technical support and cost-effective solutions for IFM Electonic sensors throughout Ireland.
Our product range consists of established leaders in sensor technology and is available in stock from our Cork store. Also, we specialise in sourcing non-standard products, including variations on standard products and alternatives to obsolete items.
Long Distributors are always on hand to help you to find comprehensive solutions to unconventional problems.
The IFM sensor range of products includes:
Position Sensors
An essential part of modern industrial applications, position sensors are key to reliable detection of positions on machines. They offer operation without wear or contact, as well as precision accuracy and high switching frequencies, providing a much more effective solution than mechanical switches. Position sensors also remain reliable even in the face of moisture, vibration and dust.
For position detection of pistons in pneumatic cylinders, cylinder sensors are used.
Valves are needed in industrial processes that involve liquids, air or gases. Valve sensors are then used to accurately signal the positions of valves, slides, flaps, and valve actuators.
Essential to this automation technology are photoelectric sensors used as 'artificial eyes'. In conditions where the exact position of an object must be measured accurately, but without contact, photoelectric sensors are the key. They can be used regardless of the material from which the object to be detected is made. They are extremely sensitive, with a much greater sensing zone than inductive, magnetic or capacitive sensors.
In the detection of extremely small objects, laser sensors are used. Combined with time-of-flight measurements, they can accurately assess even long distances.
The IFM Position Sensor Range includes:
Inductive sensors
Capacitive sensors
Magnetic sensors
Cylinder sensors
Ultrasonic sensors
Photoelectric sensors
Laser sensors
Distance sensors
Sensors for Motion Control
There are many requirements for accurate measurements in industrial applications. These often include the monitoring of drives for rotational speed or standstill; the measurement of frequencies, speeds, distances, angles, or positions; and the display, processing, and transmission of current process values. Speed sensors are often used in the food, automotive, mining, and steel industries, to safely detect standstill, under-speed and over-speed of drives. Conveyor belt breaks can also be monitored. Speed sensors are used as speed pick-ups on mobile machinery such as forklift trucks. Encoders are used to accurately determine the position and linear measurement in the wood and materials handling industries.
The IFM sensor and motion control range includes:
Encoders
Speed sensors
Inclination sensors
Industrial Imaging
An essential part of assembly and manufacturing tasks, vision sensors are integral to automation technology and are also used for quality control. Vision sensors bring together lens, lighting, camera chip, evaluation and process connections in a robust, industrially compatible housing.
The IFM Industrial Imaging range includes:
Vision Sensors
3D sensors
Safety Technology
IFM are leading producers of safety technology, and their range covers all angles, including door switches, electro-sensitive protective equipment (ESPE), actuators and control systems.
The IFM Safety Technology range includes light curtains, light grids, relays and fail-safe inductive sensors.
Industrial Communication
AS-i – the actuator-sensor interface – is a manufacturer-independent standard for the connection of sensors and actuators of the first field level. It has become established in industrial automation as an economic wiring system. A two-wire flat cable transmits data and energy, greatly reducing complexity. Additionally, this reduces the necessary number of terminals, input/output cards, cable lines and splitter boxes.
AS-i gateways that feature integrated PLC function control the data exchange to the sensor/actuator level, communicating rapidly with the superior control level. They can either be used as gateways to all common Fieldbus systems, or as independent decentralised controllers.
The IFM Industrial Communication range includes interfaces with:
EtherNet/IP
Profibus
Profinet
EtherCAT
CANopen
IO-Link
IO-Link is a point-to-point communication system that is manufacturer-independent. It is used to connect actuators and sensors to an automation system. Capable of processing the switching signals of binary sensors, IO-Link can also process the values of analogue sensors and their parameters in a purely digital form based on a 24V signal. Above all, this is particularly effective as it eliminates measuring value errors associated with the transmission and conversion of analogue signals.
IO-Link can use one unscreened standard cable to transfer several process values or parameters of a device simultaneously. It is a controller independent interface and an internationally standardised fieldbus.
Identification Systems
Automated identification based on RFID labels and 1D/2D codes has become standard practice in conveying, intralogistics and production. These automated identification systems are particularly useful as they allow the requirements-driven distribution of goods as well as their traceability in real-time. Consequently, manufacturing and supply processes can be fully automatically controlled and documented. IFM provide a 1D/2D code reader range that covers application areas from product control and identification, to product tracking.
Condition Monitoring Systems
Used for condition-based maintenance of machines and installations, condition monitoring systems can proactively detect damage and so prevent further problems from developing.
The IFM Condition Monitoring range includes systems for monitoring:
vibration
compressed air
water consumption
oil quality
Systems For Mobile Machines
IFM provide a range of products to meet the special requirements of mobile applications. This includes the extensive ecomatmobile control system, which gives you reliability even in extreme conditions. Heat, cold, moisture, dust and vibration can all be accommodated. Controllers, displays and I/O modules are all included in the range, while telematics systems can provide reliable remote maintenance, diagnosis, and efficient fleet management.
Connection Technology
IFM also provide a comprehensive range of connection technology. As well as the essential components such as adapter plugs, sockets, valve plugs and wire-able sockets and plugs, the ecolink series also includes cable plugs, jumper cables, sockets and splitter boxes in the M8 and M12 designs.
Power Supplies
To provide power to your connected controllers, modules, sensors and actuators, IFM produces power supplies for control cabinet installation. An efficient and effective solution, they give high noise immunity and sufficient power reserves to reliably handle short current spikes.
We are experienced distributors of product solutions across all industries, and we will be happy to help you to find the best options for your business.
We have a large range of sensors and switchgear in stock in our Cork store, and we offer flexible and comprehensive solutions. For expert advice and fast delivery of high-quality products that meet your application needs, contact Long Distributors today.
We are here to help
Feel Free To
Contact US
Address:

Unit 11, Northpoint Business Park, New Mallow Road,
Cork, T23 YR04

Email:

Phone: