Baumer offers a broad portfolio of products including thermometers, pressure gauges, differential pressure gauges, pressure switches, differential pressure switches, temperature switches, seals and accessories. It is an international family-owned business with a passion for sensor technology, encoders, measuring instruments and components for automated image processing.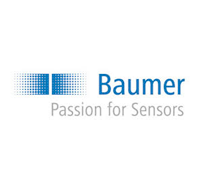 Are you looking for Baumer Parts?
Long Distributors provide technical support and cost-effective solutions for Baumer sensors in Ireland.
Our product range consists of established brand leaders, as well as solutions from innovative new companies, and we specialise in sourcing non-standard products, including variations on standard products and alternatives to obsolete items.
We will always be on hand to help you to find comprehensive solutions to unconventional problems.
Object detection
These are sensors, proximity switches and light barriers used for object and position detection.
Inductive proximity switches
Capacitive sensors
Precision mechanical switches My-Com
Photoelectric sensors
Ultrasonic sensors – the most versatile object detection
Edge measurement and detection
Fiber optic sensors and fiber optic cables
Magnetic and cylinder sensors
Accessories for object, distance and 2D/3D sensors
Distance measurement
These are sensors that are used for detecting distances and distance information from the µm range to over 40m.
Optical distance sensors
Inductive distance sensors – AlphaProx
Cable transducers
Precise Ultrasonic distance sensors
Linear magnetic encoders
Accessories for object / distance / 2D/3D sensors
Radar sensors
Measuring wheel encoders
2D and 3D sensors
These types of sensors provide measurement of one or more object dimensions and detection of object form characteristics such as height, width, length, gap, profile or edge information.
Smart profile sensors – PosCon
Accessories for object, distance and 2D/3D sensors
Light-band sensors
Vision sensors for automation technology – VeriSens
Image processing and identification
These are sensors which are used for camera-based inspection, identification and process control
Industrial cameras
Versatile text readers – VeriSens ID series
Vision sensors for automation technology – VeriSens
Custom imaging components
Reliable 1D/2D code readers – VeriSens ID series
Starter Kits for industrial cameras and vision sensors
Accessories for industrial cameras and vision sensors
Rotary encoders and angle sensors
These are used for measuring and monitoring of rotary speed and rotary shaft positions at machines, installations and electrical drives.
Industrial encoders absolute
Motor feedback encoders
Hall sensors – non-contact and wear-free detection
Incremental industrial encoders
Absolute HeavyDuty encoders
Inclination and acceleration sensors
These are used for the measurement of inclination, acceleration and vibration.
Inclination sensors in robust design
Vibration and acceleration sensors
Process sensors
These are used for the automation of process technology with transmitters, sensors and measuring equipment for the parameters of pressure, temperature, fill level, flow and conductivity of gaseous, liquid, paste-like and granular media.
Level measurement
Flow measurement
Pressure measurement
Conductivity measurement
Temperature measurement
Accessories for the process sensors
Force and strain sensors
Force and strain measurement in machines, installations and tools.
Strain sensors
The clever alternative to force measurement
Quick and easy implementation in development
One sensor for different force ranges and applications
Force sensors
Expertise in force measuring technology
We are here to help
Feel Free To
Contact US
Address:

Unit 11, Northpoint Business Park, New Mallow Road,
Cork, T23 YR04

Email:

Phone: