For 60 years now, Line Seiki has served the everyday need to count, measure, track, and monitor various activities through its wide variety of industrial counters, measuring instruments, and sensors.
Line Seiki manufactures and supplies product models for just about every field or industry. Our products include the most advanced electronic, electro-mechanic and mechanical counters, tachometers, digital thermometers, tally counters, sensors, and encoders as well as other customised products. Its applications range from factory automation to speed and time measurements for hobbyists, to everyday household uses.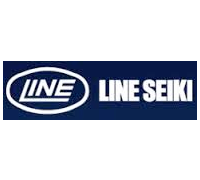 Product Portfolio
Our electronic counters range consists of totalizers, single/multiple preset type, self-powered, communication type and large displays. These are available in LED or LCD display types and it comes in different panel sizes and digits sizes.
Our tachometers range is designed specifically for speed/rate measurement and control.  Hand-held type and panel type tachometers are available to suit any degree of user.
Our timers range provides measurement of elapsed time in hours, minutes or seconds.  These are available in LCD self-powered type and electro-mechanical type, both equally accurate and durable which makes it ideal for every demanding time based applications.
We are here to help
Feel Free To
Contact US
Address:

Unit 11, Northpoint Business Park, New Mallow Road,
Cork, T23 YR04

Email:

Phone: