Balluff is a leader in the field of sensor technology, handling the entire range of technological diversity with their various operating principles. Balluff offer premium sensors and systems for every application and requirement, from position measurement and identification to object recognition and fluid measurement. For everyday industrial uses as well for tough applications in critical environments, Balluff is the solution you need.
Balluff quality management is certified under DIN EN ISO 9001:2008, and all of our products are tested in our own accredited labs. Balluff sensors meet regional as well as international standards and are used throughout the world.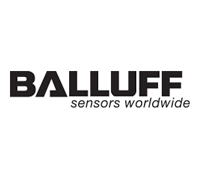 Are you looking for Balluff Parts?
Here at Long Distributors, we provide technical support and cost-effective solutions for Balluff sensors in Ireland.
Our product range consists of established brand leaders, as well as solutions from innovative new companies, and we specialise in sourcing non-standard products, including variations on standard products and alternatives to obsolete items.
We will always be on hand to help you to find comprehensive solutions to unconventional problems.
We are here to help
Feel Free To
Contact US
Address:

Unit 11, Northpoint Business Park, New Mallow Road,
Cork, T23 YR04

Email:

Phone: