Aeco manufactures a wide range of sensors from their factory located in Inzago which is in the Province of Milan. The company invests in research through its highly qualified staff to offer technically advanced products. The production is characterised by the precise quality controls at various stages and an assembly line which is equipped with up to date instrumentation designed to optimise and improve sensor quality.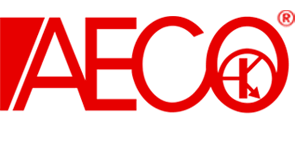 Aeco Distributors Ireland
Here at Long Distributors, we provide technical support and cost-effective solutions for Aeco sensors in Ireland.
Our product range consists of established brand leaders, as well as solutions from innovative new companies, and we specialise in sourcing non-standard products, including variations on standard products and alternatives to obsolete items.
We will always be on hand to help you to find comprehensive solutions to unconventional problems.
Aeco range of products
Position Sensors
Inductive Sensors
These are electronic transducers which generate an output signal when a metallic object enters into their sensing area from any directions without coming into contact.
Metalface Inductive Sensors
Aeco SMF sensors are built in a full metallic housing, and in which also the sensitive part is made of metal and is an integral part of the housing itself.
Capacitive Sensors
These are electronic transducers which generate an output signal when any type of material (wood, metal, plastic, granular and powder products) enters their sensing area without coming into direct contact.
Photoelectric Sensors
Photoelectric sensors are light emission principle electronic transducers. They provide an output signal when an object comes into their sensing area.
Fiber Optic Sensors
These sensors work electronically like any other photoelectric sensor, with the difference that the light emitted and received is transported by a fibre optic, which has a very small and variably shaped end and can be installed at a distance from the electronic measurement circuit or amplifier.
Magnetic Reed Sensors and Magnets
These are made of a reed switch with contacts protected by a glass bulb which contains inert glasses, this way mechanical and electrical deterioration are kept at a minimum level.
Ultrasonic Sensors
Ultrasonic sensors for detection of objects in well-defined areas or for distance measurement such as in the case of tank levels. Available in measuring distances from 20cm to 5 metres.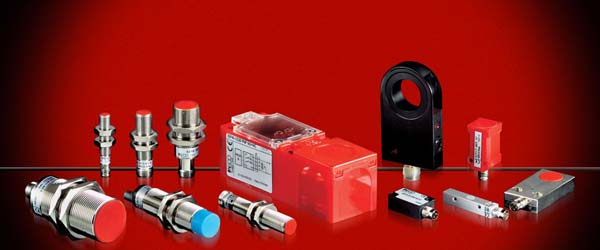 Level Sensors
Capacitive Level Controls
Capacitive level controls are widely used where it is necessary to control the level of substances both solid and liquid which may not be conductive. They are particularly used in silos for cereals, foodstuffs and the food industry in general.
Conductivity Level Controls
They work on the resistivity of liquids and sense the level via the electrodes placed in the conductive liquids.
Rotative Level Controls
They are used for the level control in containers holding the product in powder or granule form. The body is made of plastic material.
Membrane Level Controls
This unit is suitable for controlling the maximum and minimum levels in silos and tanks containing materials such as powder, granule, such as rice, cereals, plastic material, coffee, sand, etc.
Magnetic Float Level Controls
Magnetic float level controls for liquids are made of a reed contact placed inside the shaft and an operating magnet placed in the float which runs due to the increase or decrease of the liquid to detect.
Protective Case for Capacitive Sensors
Our housing is to be mounted as waterproof protection to our M30 capacitive sensors.
Our SCM housing is made of nontoxic plastic material (POM), natural Ultraform S2320, suitable for food applications.
Capacitive Sensors -200°C/+250°C
These M18 and M30 sensors should be considered as part of the traditional range of capacitive sensors with the difference that electronic portion is completely separate from the sensing part which is in the form of an extension and can withstand temperatures from -200°C to +250°C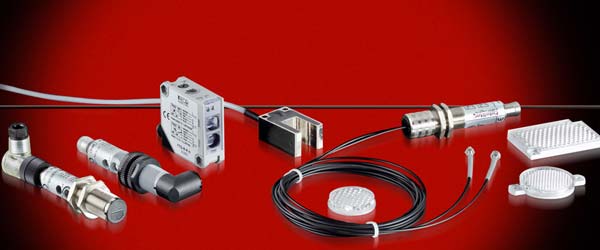 Safety Devices
Magnetic Safety Sensors
The SMS36 and SMS88 magnetic sensor series, when matched with the corresponding AMS36 and AMS88 magnetic actuator series, constitute encoded safety devices suitable for the control and protection of machines protection guards and shelters with limited inertia.
Safety Module
The safety module in the MS-ER MA R01 series is a logical block, with an integrated actuation unit, that can be used to implement electrical control systems associated with the functional safety of a machine. Typical applications are the control of Emergency Stop controls – Limit switches for mobile safety guards – Safety Sensors and Devices with solid-state outputs.
We are here to help
Feel Free To
Contact US
Address:

Unit 11, Northpoint Business Park, New Mallow Road,
Cork, T23 YR04

Email:

Phone: